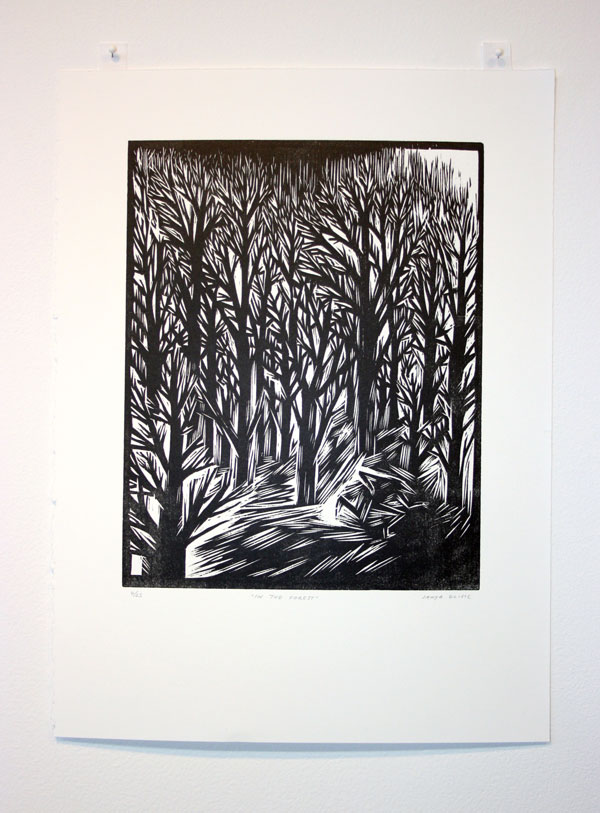 Man Is Not A Bird
(or, A Tale of Modern Purgatory)
Suite of Ten Woodcut Prints
Edition Size: 25 Suites
11 in x 15 in
(28 cm x 38 cm)
Ten original woodcut prints narrating an existential, self-authored story. Title inspired by a film by Dušan Makavejev of the same name.

Individually hand carved from shina wood and relief printed in black ink on Stonehenge printmaking paper. Each suite is wrapped in hand screenprinted bellyband covers featuring the title and story.

All prints and covers are individually signed and numbered in a limited edition of 25.

Completed while Artist in Residence at Chicago Printmakers Collaborative.